Sign up for MarketBeat All Access to gain access to MarketBeat's full suite of research tools: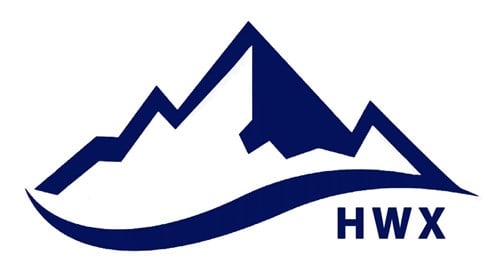 Headwater Exploration Inc. (TSE:HWX – Get Rating) Director Kevin Olson sold 76,644 shares of Headwater Exploration stock in a transaction dated Wednesday, November 23rd. The shares were sold at an average price of C$6.21, for a total value of C$475,729.31.
Headwater Exploration Price Performance
Shares of HWX traded up C$0.02 during trading hours on Friday, reaching C$6.35. 587,659 shares of the company's stock traded hands, compared to its average volume of 1,188,527. The stock has a market cap of C$1.46 billion and a PE ratio of 9.62. The company has a current ratio of 2.15, a quick ratio of 2.07 and a debt-to-equity ratio of 0.20. The firm's 50 day simple moving average is C$6.46 and its 200-day simple moving average is C$6.30. Headwater Exploration Inc. has a 12 month low of C$4.32 and a 12 month high of C$8.18.
Wall Street Analysts Forecast Growth
HWX has been the subject of a number of recent analyst reports. National Bankshares reduced their target price on Headwater Exploration from C$10.50 to C$9.50 in a report on Friday, September 30th. Royal Bank of Canada downgraded Headwater Exploration from an "outperform" rating to a "sector perform" rating and set a C$9.00 price target for the company. in a research report on Friday, November 4th. Finally, Stifel Nicolaus dropped their price target on Headwater Exploration from C$10.50 to C$9.50 in a research report on Wednesday, November 16th. One investment analyst has rated the stock with a hold rating and four have given a buy rating to the company's stock. Based on data from MarketBeat.com, the stock currently has an average rating of "Moderate Buy" and a consensus price target of C$9.54.
Headwater Exploration Company Profile
(Get Rating)
Headwater Exploration Inc, a junior resource company, engages in the exploration, development, and production of petroleum and natural gas in the Western Canadian Sedimentary Basin and onshore in New Brunswick. It holds interests in the McCully Field located to the northeast of Sussex, New Brunswick; the Clearwater play located in the Marten Hills, Alberta; and the Frederick Brook shale gas prospect located in New Brunswick.
Read More
This instant news alert was generated by narrative science technology and financial data from MarketBeat in order to provide readers with the fastest and most accurate reporting. This story was reviewed by MarketBeat's editorial team prior to publication. Please send any questions or comments about this story to contact@marketbeat.com.
Before you consider Headwater Exploration, you'll want to hear this.
MarketBeat keeps track of Wall Street's top-rated and best performing research analysts and the stocks they recommend to their clients on a daily basis. MarketBeat has identified the five stocks that top analysts are quietly whispering to their clients to buy now before the broader market catches on… and Headwater Exploration wasn't on the list.
While Headwater Exploration currently has a "Moderate Buy" rating among analysts, top-rated analysts believe these five stocks are better buys.
View The Five Stocks Here
Complete the form below to receive the latest headlines and analysts' recommendations for your stocks with our free daily email newsletter:
Sign up for MarketBeat All Access to gain access to MarketBeat's full suite of research tools:
View the latest news, buy/sell ratings, SEC filings and insider transactions for your stocks. Compare your portfolio performance to leading indices and get personalized stock ideas based on your portfolio.
Get daily stock ideas from top-performing Wall Street analysts. Get short term trading ideas from the MarketBeat Idea Engine. View which stocks are hot on social media with MarketBeat's trending stocks report.
Identify stocks that meet your criteria using seven unique stock screeners. See what's happening in the market right now with MarketBeat's real-time news feed. Export data to Excel for your own analysis.
As Featured By:
326 E 8th St #105, Sioux Falls, SD 57103
contact@marketbeat.com
(844) 978-6257
© American Consumer News, LLC dba MarketBeat® 2010-2022. All rights reserved.
© 2022 Market data provided is at least 10-minutes delayed and hosted by Barchart Solutions. Information is provided 'as-is' and solely for informational purposes, not for trading purposes or advice, and is delayed. To see all exchange delays and terms of use please see Barchart's disclaimer.